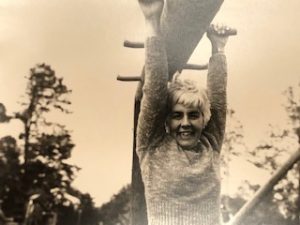 Dr. Carol Alice Getz Tucker, PhD, 84, passed away peacefully on Thursday, June 20, 2019 at Lima Estates in Middletown, PA.
Carol was born on December 10, 1934 at Crozer Hospital, Chester, PA, daughter of the late Dr. Stanley Main Getz and Alice Ives Getz. Carol lived in Ridley Park until age 7 when the Getz family moved to a 33 acre farm on Temple Road in Concordville, PA.
Carol attended Chadds Ford Elementary School and West Chester High School, where she was the valedictorian of her 1952 high school class. She attended Bucknell University as an English major and while there she sang in the choir, played the viola in the orchestra, played field hockey, and was a member of the Pi Beta Phi Fraternity for Women. Carol transferred to Swarthmore College to participate in their honors program. She graduated Summa Cum Laude with a B.A. In English in 1956. Carol went on to receive a Master's degree in English and a PhD in Human Development from Bryn Mawr College.
Carol met her husband, the late John Emery Tucker, at St. John's Episcopal Church in Concordville, PA where they were both lifelong parishioners.
In her early career Carol taught at Penncrest High School in Media, PA, then became a private tutor while raising her four children. Carol was notably the private tutor for artist Jamie Wyeth.
In 1972, Carol's talent for communicating with children and helping them learn to study inspired her to start The Concept School, a private school where children with obstacles to overcome can be comfortable and successful.  Carol spent the rest of her life in service to The Concept School as a teacher, the school director, and a board member.
Carol is preceded in death by her sister Susan Getz Bartl and her son Mark Emerson Tucker.
She is survived by her three daughters Martha Goldner (Herman), Anne Searl (Tim), Susan Tucker May; two sisters Martha Getz Freibott of Wilmington, DE and Linda Getz Handling of Landenberg, PA; seven grandchildren Emily Holt, Herman Goldner, Benjamin Goldner, Carolyn May, Alyssa May, Connor May, and Justin Searl; nieces, nephews, and cousins.
A memorial service will be held at St.John's Episcopal Church, 576 Concord Road, Glen Mills PA on Saturday, June 29, 2019 at 11:00 a.m.  In lieu of flowers the family suggests donations in Carol's memory to The Concept School, P.O. Box 54 Westtown, PA 19395.